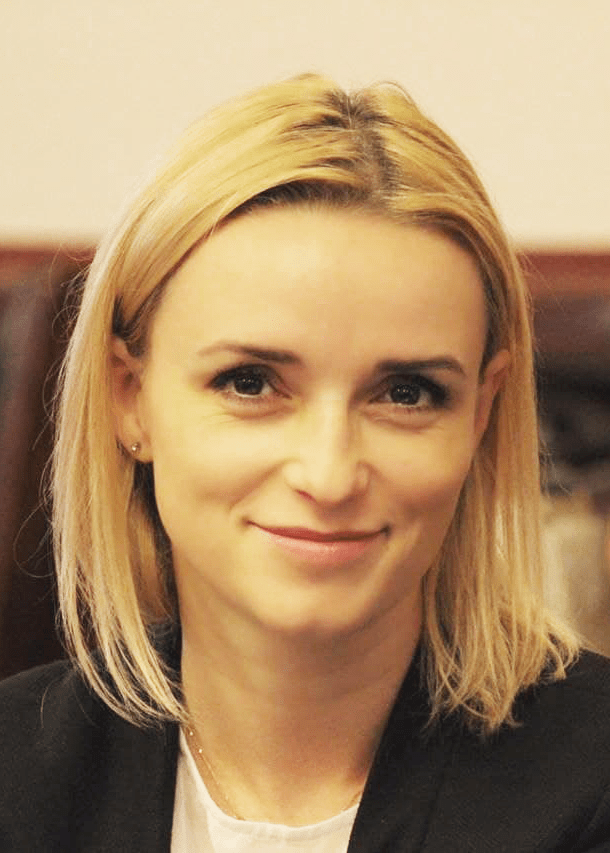 Head of the International Cooperation Department:
Olena Seredina
Support for researchers and scientists
Франція
The French Collège de France in Paris розпочинає спеціальний проєкт "Pause" з надання невідкладної допомоги українським дослідникам у Франції
The National Institute for Oriental Languages and Civilizations (INALCO) готовий стати гостьовою інституцією. Читати деталі програми та спосіб подачі заявки українською та англійською
Німеччина
Німецька асоціація істориків мистецтва висловлює солідарність з українськими колегами та регулярно оновлює можливості підтримки від німецьких університетів на своїй сторінці, а також прямі контакти до координаторів такої підтримки
Philipp Schwartz Initiative for researchers at risk, by Humboldt Foundation (Germany)
Якщо ви бажаєте скористатися цією допомогою, то Leibniz Institute for the History and Culture of Eastern Europe у Лейпцигу готовий бути приймаючою стороною і подавати заявки на цю підтримку
Chance for Science – соціальна мережа для науковців-біженців у Німеччині
Programmes for At-Risk and Refugee Scientists в Дюссельдорфському університеті
DAAD
Німецька мережа опублікувала оголошення для німецьких університетів, які готові приймати дослідників з України
Albert Einstein German Academic Refugee Initiative (DAFI) надає фінансову підтримку біженцям на здобуття вищої освіти
Goethe-Universität Frankfurt am Main пропонує п'ять стипендій для українських істориків та історикинь, які вимушені покинути свою країну. До подачі заявок запрошуються науковці та науковиці рівня "постдок" за фахом середньовічної та/або ранньомодерної історії релігії та мультирелігійності. Заявку на стипендію можна подавати у будь-який час
Університет Дюссельфорфа започаткував надзвичайну програму для вчених з України на короткотермінові стипендії, які можна отримати за спрощеною процедурою. Контакти Aleksandra Lipińska (aleksandra.lipinska@kunstgeschichte.uni-muenchen.de), Julia Trinkert (trinkert@uni-duesseldorf.de), wegenerf@hhu.de.
Baden-Württemberg Fund готовий приймати дослідників
HessenFonds надає підтримку для дослідників з України
Німецький інститут археології пропонує стипендії
В Університеті Бремена оголосили про стипендії HANS KOSCHNICK STIPENDIUM для дослідників з України
TU München Institute for Advanced Study оголосив про 6-місячні стипендії для дослідників з можливістю поселення для них та їхніх сімей
В Університеті Тюбінгена оголосили про підтримку колег з України та пропонують річні стипендії. Деталі тут
Підтримка дослідників та науковців з України від VolkswagenStiftung
Гамбурзький інститут соціальних досліджень (HIS) пропонує підтримку для дослідників в галузі соціальних та гуманітарних наук у тому й новітньої історії (бажано знання англійської чи німецької мови, хоча б на комунікативному рівні)
Viadrina European University пропонує стипендії для студентів, аспірантів та науковців з досвідом
Helmut-Schmidt-Universität Hamburg пропонує дослідницькі стипендії для колег з України. Зацікавлених просимо контактуватися з Jan-Hinnerk Antons
Можливості для українських науковців, які бажають виїхати з України, а особливо для тих, хто залишається і продовжує наукову роботу в Україні від Української міжнародної академічної мережі (The Ukrainian Academic International Network)
Institute for Advanced Studies (University of Konstanz) пропонує гостьові стипендії для дослідників з України тривалістю 6 місяців.
Чехія
Допомога українським дослідникам(цям), науковцям(ицям) (та їхнім родинам): https://www.researchjobs.cz/ua
Чеська Академія Наук пропонує стипендії для дослідників з України (Akademie věd, Czech Republic)
Університет Томаша Масарика у Брно пропонує допомогу українським науковцям та студентам, зокрема, стипендії та місця для проживання
Технологічний університет у Брно пропонує студентам та співробітникам, які постараждали від війни
Університет Західної Богемії (Плзень) пропонує готується приймати студентів з України
Італія
Свою готовність надавати допомогу висловив European University Institute (Florence, Italy). Зокрема, Центр Роберта Шумана оголосив про річні стипендії для дослідників, що постраждали від війни. Окрім того, дослідники з України тепер мають можливість подаватися на такі програми в EUI:
Jean Monet Fellowships
Max Weber Programme
PhD Programme, LLM Programme in Comparative, European and International Laws, and Master of Research in Economics
Master in Transnational Governance at the School of Transnational Governance
Policy Leader Fellows at the School of Transnational Governance
Деталі за посиланням.
США
Scholars at Risk — організація допомоги дослідникам, що потребують інституційного притулку в США (USA)
Scholar Rescue Fund
The Scholar Rescue Fund are launching a Ukraine-specific round of the IIE Emergency Student Fund on Monday, February 28, to provide financial support to Ukrainian students studying at U.S. colleges and universities
The Paul & Daisy Soros Fellowships
The Paul & Daisy Soros Fellowships for New Americans is a scholarship program offered to immigrants and refugees in the United States
Університет Чикаго готовий запропонувати академічний притулок дослідникам з України.
The Taube Center for Jewish Studies у Стенфорді пропонує річні стипендії для студентів з України, що займаються єврейськими студіями
Центр перспективних досліджень Голокосту імені Джека, Джозефа та Мортона Менделів Меморіального Музею Голокосту США оголошує програму дослідницьких стипендій для громадян України – випускників програм Центру Мендел, які зараз перебувають в Україні
Започатковано 12 стипендій для українських дослідників юдаїки та славістики у Fordham University.
Purdue University готує програму підтримки для дослідників з України. До 20 науковців зможуть отримати інституційну та фінансову підтримку для продовження навчання та дослідження у цьому університеті
Румунія
Університет Бухаресту надає кімнати для студентів/викладачів-біженців з України, а також готовий допомогти з транспортом від кордону до Бухаресту, а також з можливими потребами при довготерміновому перебуванні (житло, документи, продовження навчання тощо) (Romania)
Литва
Університет Вітовта Великого у м. Каунасі, у Литві, готовий приймати 50 вчителів і 500 студентів з України в їхніх гуртожитках та будинках для гостей. Просимо контактувати milda.alisauskiene@vdu.lt.
Академія мистецтв у Вільнюсі запрошує колег для викладання та навчання.
Словаччина
Словацька академія наук пропонує допомогу українським науковцям та студентам
Університет ім. Коменського в Братиславі висловив підтримку та опублікував список можливостей
Польща
Великобританія
Австрія
Швейцарія
Естонія
Університет Тарту започаткував збір коштів на стипендії для студентів з України.
Ізраїль
Haifa Center for German and European Studies of the University of Haifa пропонує річну стипендію для науковці у сфері гуманітаристики, соціальних наук та права.
Університет Тель-Авіва розпочинає дослідницькі стипендії (Postdoctoral, PhD and research-track MA/MSc students) тривалістю 6 місяців та може прийняти до 20 осіб.
Hebrew University пропонує працівникам університетів, докторантам та магістрантам з України продовжити свою роботу чи навчання в Єрусалимі, та може запропонувати інституційну підтримку, проживання і стипендію на 4 місяці. Деталі заявок можна дізнатися за адресою janet@savion.huji.ac.il.
Бельгія
Вільний Університет Брюсселя (ULB) надає можливість студентам та аспірантам з України продовжити своє навчання у Брюсселі, якщо вони не почуваються в безпеці в Україні. Також є можливість працевлаштування для молодих науковців на обмежений термін. Подальшу інформацію можна отримати за адресою helpukraine@ulb.be
Нідерланди
Інститут мистецтв (Dutch Art Institute) пропонує свою домопогу (навчання, дослідження). Просимо контактуватися за адресою: dutchartinstitute@artez.nl
Данія
Aarhus Institute of Advanced Studies, Aarhus University започатковує 10-15 стипендій для дослідників зі ступенем PhD, які постраждали від війни в Україні. Тривалість стипендій 6-12 місяців з можливістю подаватися на продовження.
Канада
Фінляндія
Volodymyr Dahl East Ukrainian National University together with the UNIVERSITY OF INFORMATION TECHNOLOGIES AND MANAGEMENT IN Rzeszow (POLAND) offer students to take part in the double degree program.

According to this program, students of Volodymyr Dahl East Ukrainian National University have the opportunity to take a course of study at a Polish university with two diplomas of Volodymyr Dahl East Ukrainian National University and the University of Information Technology and Management in Rzeszow.

The program allows you to get a quality European education under preferential conditions, become highly qualified specialists in the chosen specialty and gain advantages in the international labor market.
One of the key conditions for sustainable development of Ukraine is strengthening its international positions. And universities are one of the most powerful engines of socio-economic development of the state, they are one of the main conductors of Ukraine to the world community. By developing existing contacts with international partners and establishing new ones, Volodymyr Dahl East Ukrainian National University solves a set of tasks related to educational, methodological, research work, strengthening human resources, development of the material and technical base of the university. The international activity of Volodymyr Dahl East Ukrainian National University is aimed at ensuring its integration into the international university community, gaining additional opportunities for accelerated development within the Bologna Process and European integration.

The main goal of the activity of the Department of International Cooperation of the Volodymyr Dahl East Ukrainian National University is aimed at forming a positive international image of the University, supporting and developing foreign relations in educational, scientific, social and cultural spheres. In general, the following tasks are set before the University and the Department of International Cooperation:
Cooperation with educational institutions, scientific institutions, public organizations, private foundations of other countries, representation in the prescribed manner of the interests of Ukraine on education and science in international relations.
Conclusion and implementation of international agreements on cooperation in the field of education and science, training, retraining and advanced training of foreign citizens in educational institutions of Ukraine.
Coordination of work on training specialists both for Ukraine and for foreign countries.
Coordination of international activities of departments and other units of the University.
Coordination of international activities of departments and other units of the university.
Development and implementation of international projects;
Promotion of international exchange programs for teachers, scientists, graduate students and students;
Information and consulting services;
Exchange of delegations;
Execution of exit documents;
Organization of summer language courses;
Organization of summer internships for students abroad;
Performing other tasks related to international activities.
The development of international cooperation is a priority for the university, because the countries with whose representatives our university cooperates have already passed or are paving the way of development. On the other hand, the university has enough of its own experience to share it with its foreign colleagues. Volodymyr Dahl East Ukrainian National University not only learns from Europe, but also carefully preserves the cultural heritage of its ancestors and at the same time creates new cultural heritage.

With the proclamation of independence in Ukraine, great opportunities in the field of international cooperation have opened up for the University. The University became a member of many international associations, and in particular, was one of the first to sign the Magna Charta Universitatum in Bologna, Italy, thus joining the Bologna Process. The University adheres to the fundamental principles formulated in the university charter "Magna Charta Universitatum". The Bologna Process is based on the belief that in the era of globalization it is necessary to strive for maximum compatibility of higher education systems, and "Each university … must guarantee its students the freedoms and conditions under which they can achieve their cultural and educational goals". So adhering to the principles of the Bologna Process is the university's goal:
application of modern methods in the educational process
development and improvement of curricula
advanced training of teachers
involvement of foreign specialists in the educational process, introduction of internship and advanced training programs abroad for students, teachers, representatives of the university administration;
conducting scientific research in various fields of education and science, in particular joint developments with foreign universities and organizations holding international conferences, seminars, summer schools, etc.
implementation of European quality standards of higher and postgraduate education
promoting the development of library resources and information technologies through international technical assistance programs.