Royal Holloway, University of London, has signed a Memorandum of Understanding with Volodymyr Dahl East Ukrainian National University in response to the war in Ukraine. The signed document unites the two institutions for the next five years.
The memorandum is part of the Twin for Hope partnership initiative of the UK International Universities (UUKi), which aims to share resources, training, and ideas during the humanitarian crisis in Ukraine.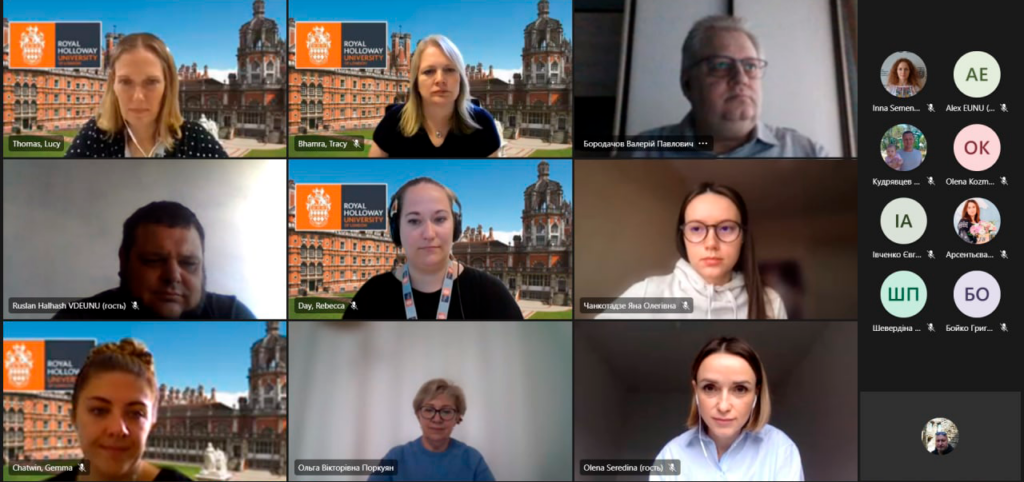 These long-term partnerships are expected to provide vital support in the short term so that Ukrainian students may continue their studies and academics may continue their research. In the long term, this means that the cooperation will help rebuild the campuses and play an important role in the reconstruction of Ukraine.
The agreement aims to create a deep, strategic, long-term partnership that will bring mutual benefits to both Royal Holloway and Volodymyr Dahl East Ukrainian National University, with Royal Holloway committing to providing immediate support, including access to software and hardware, as well as English-language library resources.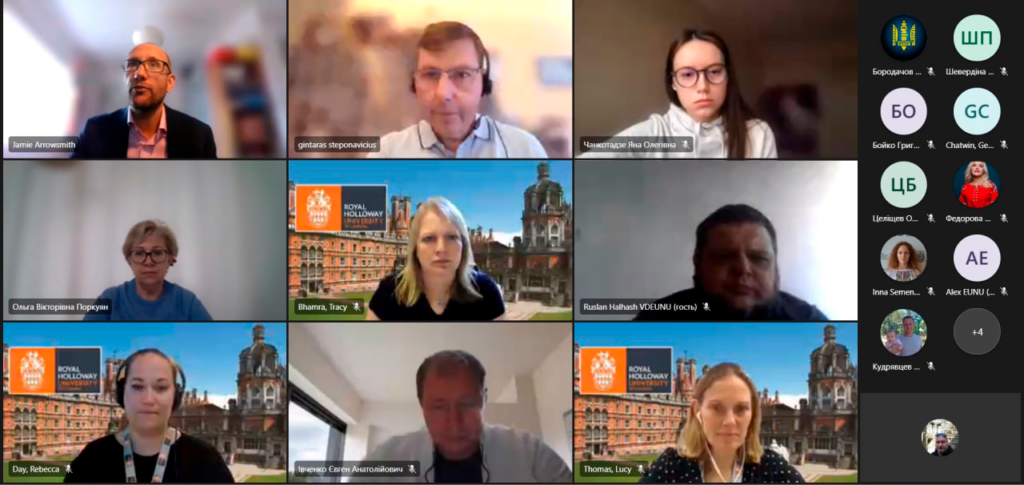 The memorandum envisages the maintenance of research links through centers and institutes at both universities, as well as additional cooperation arrangements such as summer schools for Ukrainian students, allowing them to come to the Royal Holloway campus. The development of joint learning will also be explored.
At the beginning, students from both universities will be invited to join together virtually to create an English club to support the needs of Volodymyr Dahl East Ukrainian National University.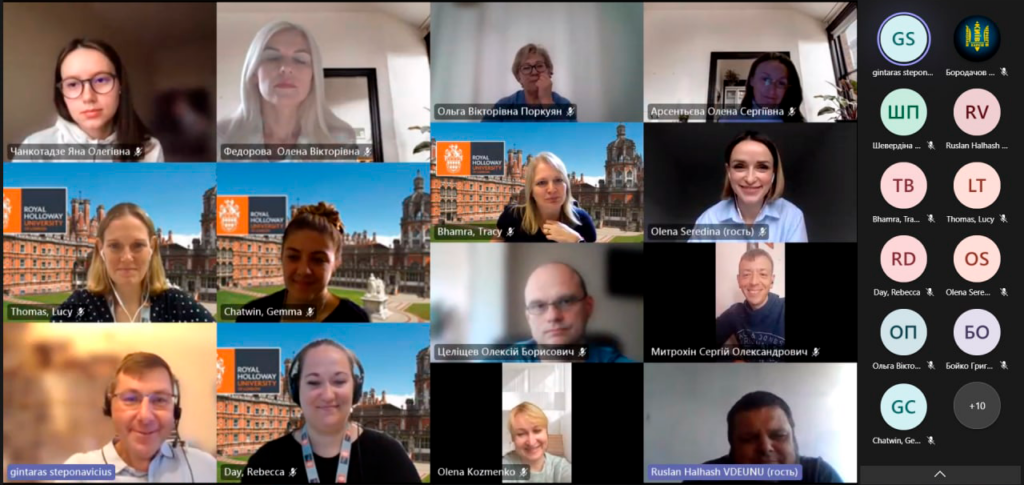 Tracy Bhamra, Vice-Chancellor of Royal Holloway, said:
"We are very pleased to announce our partnership with Volodymyr Dahl East Ukrainian National University, which will facilitate resource sharing and research links. The partnership demonstrates the power of education to unite, share hope, and change lives. It also demonstrates our unwavering solidarity with Ukraine. We look forward to working with the students and staff."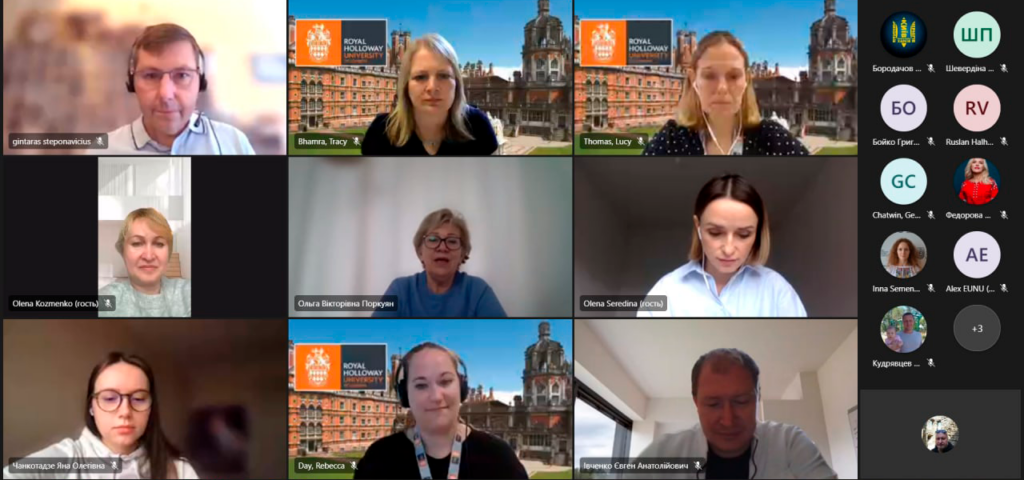 Rector of Volodymyr Dahl East Ukrainian National University, Olha Porkuian, said:
"We are deeply grateful for the support of Ukraine and our university. Two teams have been working on this Memorandum, and this document will hopefully be the first step towards cooperation, and when our employees work face to face, the work will be very effective."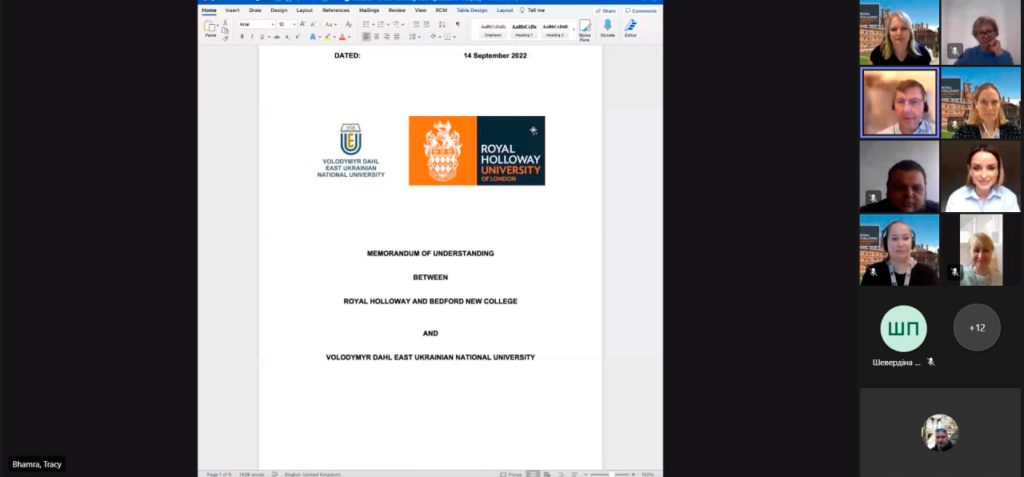 For more information, Royal Holloway was founded by two social reformers who set out to promote the ideal of education and knowledge for all who could benefit. Their vision lives on today. As one of the UK's leading research universities, the institution is home to some of the world's leading authorities in science, the arts, business, economics, and law. The university welcomes students and academics from all over the world to study and work here, providing an international and multicultural perspective on a close and historic campus.