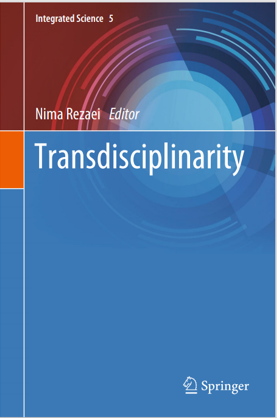 Nataliia Shelkova, Associate Professor of the Department of Philosophy, Cultural Studies and Information Activity of the Volodymyr Dahl East Ukrainian National University, took part in the international project of publishing the book series "Integrated Science" led by the President of USERN (Universal Scientific Education and Research Network), MD, Ph.D., prof. Nima Rezaei (Stockholm, Sweden).
The project brought together representatives of various sciences (medicine, biology, genetics, bioenergy, chemistry, cybernetics, synergetics, mathematics, systems engineering, economics, philosophy, ethics, sociology, history, geography, linguistics, philology, etc, art history, etc.) from more than 40 countries (England, the USA, Germany, France, the Netherlands, Belgium, Finland, Spain, Italy, Portugal, Poland, Ukraine, Serbia, Iran, Turkey, India, Japan, China, South Africa, Kenya, etc.).
"Integrated Science" book series aims to publish the most relevant and up-to-date research in all areas of the formal, physical, chemical, biological, medical, and social sciences. The series pays special attention to research that integrates two or more scientific fields, offering an innovative perspective – one of the main directions of USERN as a science without borders.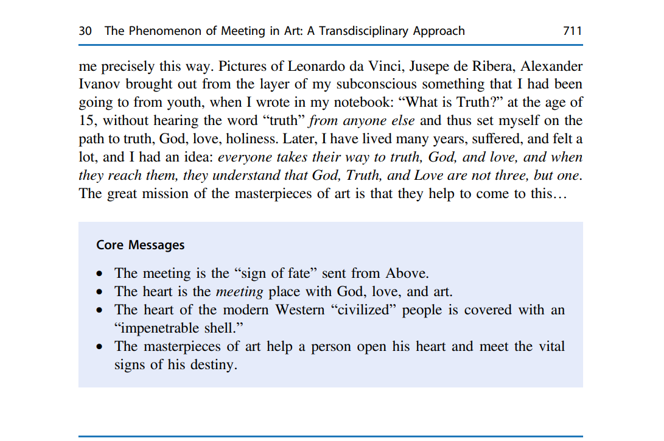 Nataliia Shelkova's participation in this project resulted in the publication of her chapters "The Phenomenon of Meeting in Art: A Transdisciplinary Approach" and "Integrated Science 2050: Transdisciplinarity" (co-authored) in the 5th volume of the "Transdisciplinarity" series of books "Integrated Science" in the international scientific publishing house Springer, which is the second largest publisher in the world after Elsevier in the field of "STM" (science, technology, medicine).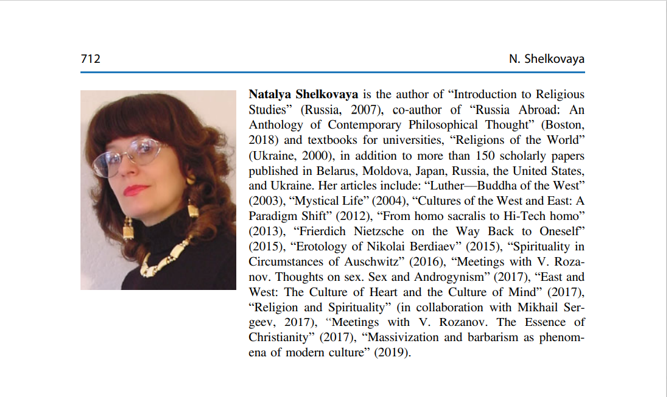 This chapter is dedicated to revealing the deeper meaning of the encounters that fill our lives. People who are locked in the shell of their egos and life problems (often of their own making) often ignore what is vital to them. Using the paintings of brilliant artists (Leonardo da Vinci, Raphael, Jusepe de Ribera, Karl Brullov, Oleksandr Ivanov) as examples, the author analyzes the phenomenon of encounters through her personal insights.
At a certain stage of her life, she saw and felt something she had never seen or felt before. In her opinion, a real meeting occurs when the souls of those who meet come together. In art, this means feeling what the Creator of the masterpiece felt. However, people often look but do not see, listen but do not hear. Therefore, they do not understand the meaning of the signs sent to them through various encounters with people, works of art, etc. These encounters are often "codes" of a person's destiny and arise in order for a person to realize his or her essence and the purpose of his or her mission on earth.