Teachers and students of the Faculty of Transport and Construction and the Faculty of Engineering held a coordination meeting with the team of Khimproekt PJSC to start training university representatives in the basics of working with the CLS software package.
The CLS software package covers all the main stages of construction, automating the work of designers, material procurement specialists, economists, planners, construction control services, and project managers.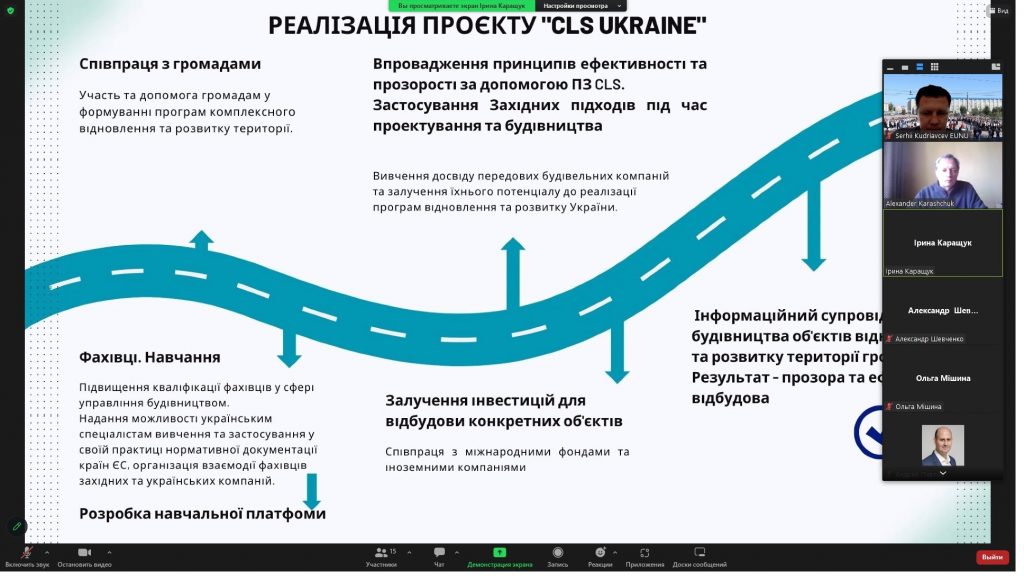 Currently, Khimproekt is cooperating with the German Society for International Cooperation (GIZ) and the USAID Economic Resilience Activity (ERA Ukraine) project.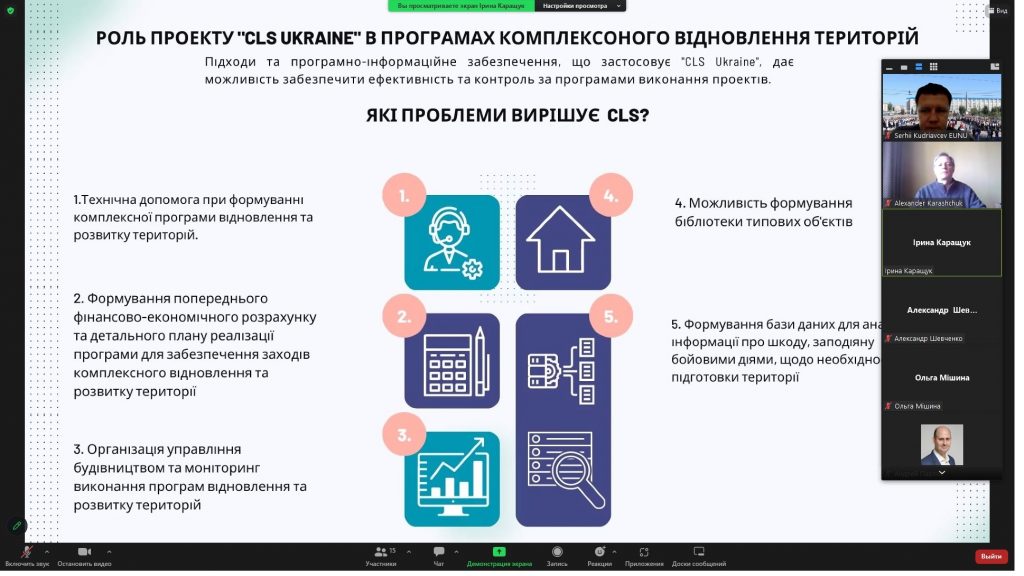 The course program consists of the following main parts:
1. Project documentation management
2. Supply chain management
3. Planning of construction and installation works
4. Management of work with contractors
5. Formation and control of the construction budget
6. Construction control
7. Risk analysis
8. Project management, construction progress monitoring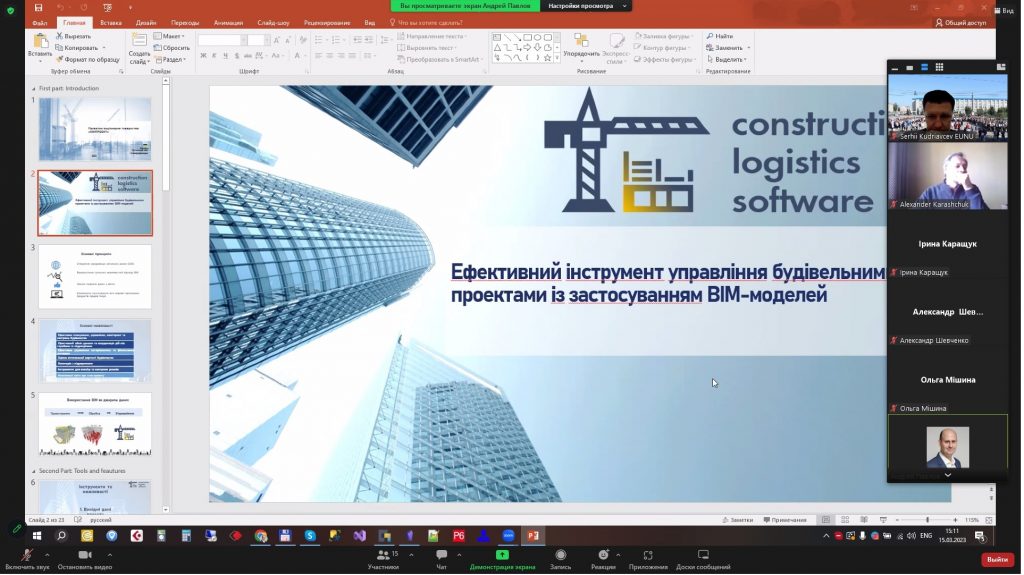 The course is divided into theoretical and practical parts. The bulk of theoretical knowledge is tied to solving practical problems. An individual program is formed for each person wishing to take this course, considering his or her current qualifications, the chosen focus of training (technical or economic bias), the chosen type of construction (industrial or civil), and the depth of study (development or application of ready-made 3D models).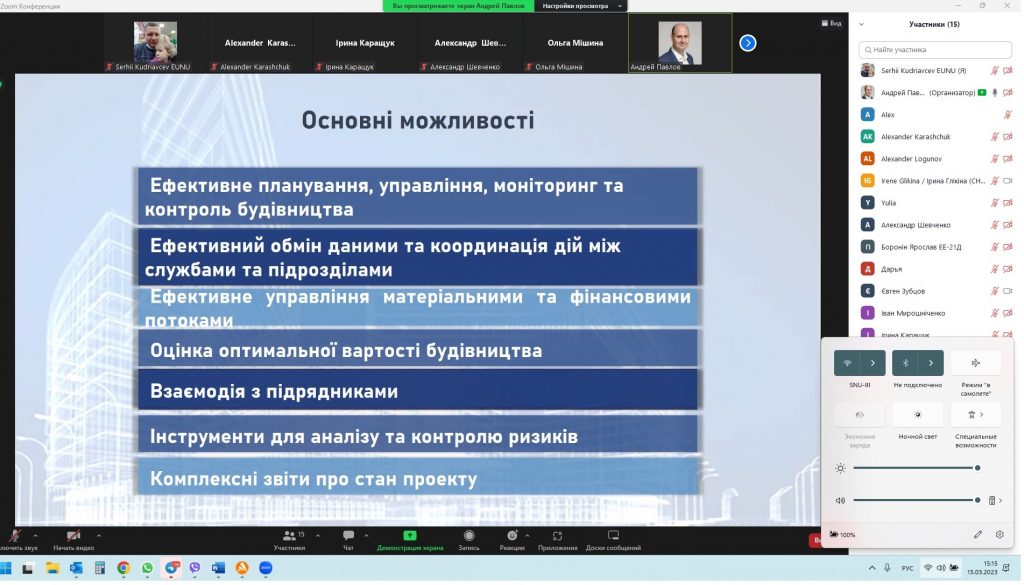 Practical classes are conducted using educational projects. The training projects are prepared based on real construction projects. Training is conducted remotely. The result of the training is the acquisition of professional knowledge and skills in the organization and management of construction, general and in-depth in accordance with the chosen focus.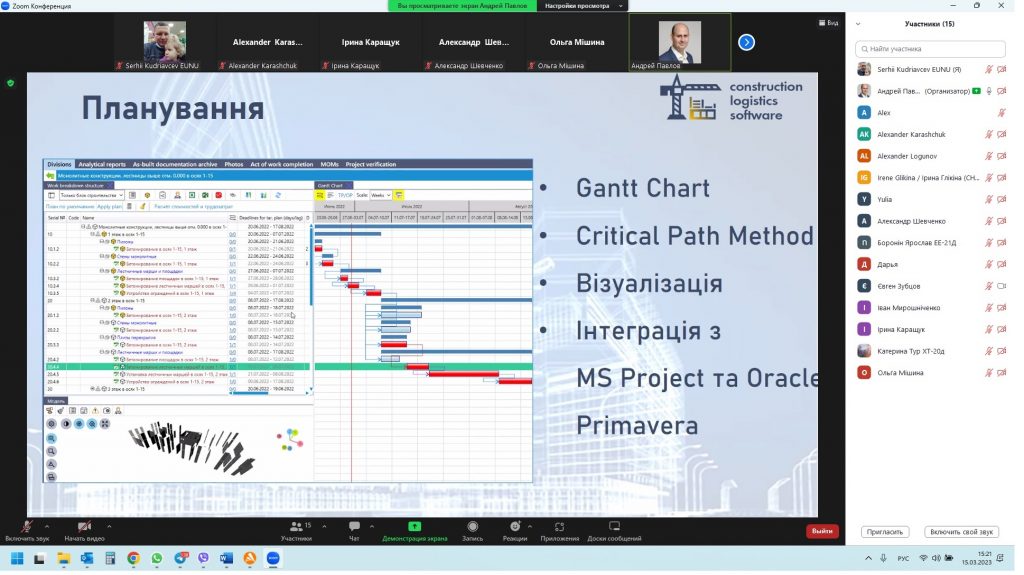 The course will be useful for both specialists in the specialty 192 Construction and Civil Engineering and representatives of other technical and economic specialties in the context of understanding the principles of design and construction of industrial processes and residential facilities.